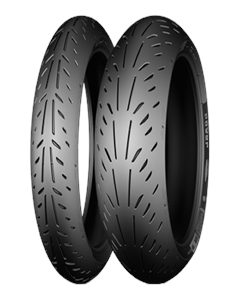 265/40R18 MICH PIL SUPER SPORT 97Y*
Get the best out of your bike on the road AND on the track!
Excellent grip thanks to new competition rubber compounds and up to 52% larger contact patch by reducing the pressure for track use.
Excellent longevity means you can have fun without blowing your budget.
Benefits from the new 2CT+ technology: In addition to no compromise between grip and longevity, 2CT+ adds stability when cornering, especially under strong acceleration.
Compatible Motorcycles
APRILIA RSV4 Factory 2008 2011
BIMOTA DB 6 Delirio 2007 2008
BUELL XB12S 2004 2008